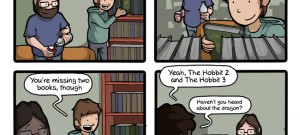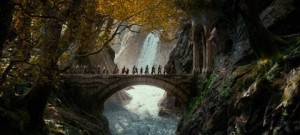 The second in a trilogy of films adapting the enduringly popular masterpiece The Hobbit, by J.R.R. Tolkien, "The Hobbit: The Desolation of Smaug" continues the adventure of the title character Bilbo Baggins as he... Flowcharts lay out the process for solving problems in a logical, step-by-step manner. According to this flowchart, the wizard Gandalf the Grey uses perfectly logical reasoning, at least according to the folks at the... Since Emil Johansson was eleven years old he has been passionate about J.R.R. Tolkien's works. Today this young creative is also a photographer and engineering student, but still he has found the time to... Remember Allie Goertz? Well, she made a new song, which is inspired by J.R.R. Tolkien's The Hobbit. [Via Allie Goertz] It is finally here; the first official movie trailer of Tolkien's The Hobbit, directed by Peter Jackson. [Via geeksaresexy]